September 24 – 25, 2019
Boston, MA | Courtyard Marriott Downtown
Where Healthcare Organizations and Industry Meet
Save the date for our third annual user conference held September 24-25 at the Courtyard Marriott Downtown in Boston. The two-day, invitation-only event will bring the global community of TriNetX members together to network, share best practices, participate in training, highlight research discoveries and guide the company's product roadmap including design, enhancements and development timelines. You won't want to miss the member exhibition on opening night, nor the dinner reception taking place at the Boston Museum of Science.
>250 executives, researchers and clinical operations leaders representing the most prominent healthcare organizations and pharmaceutical companies in the world.
Thought Leaders from Prior Years
Summit Logos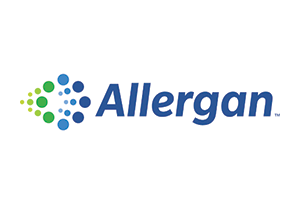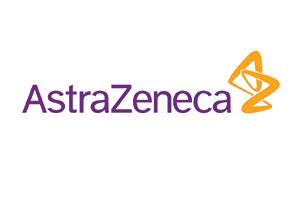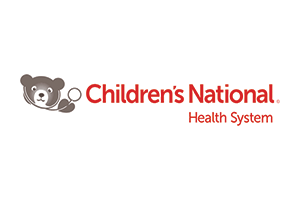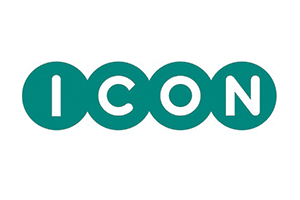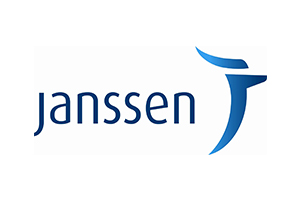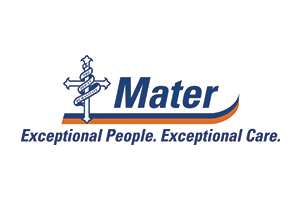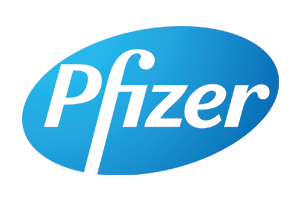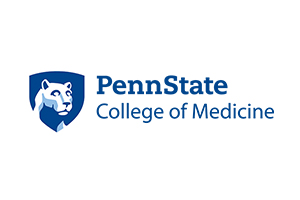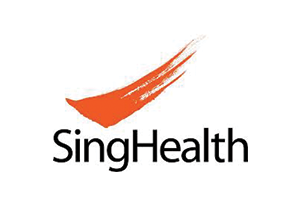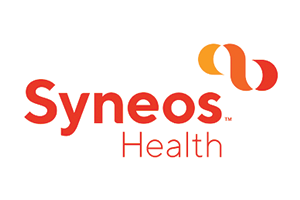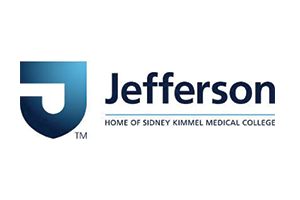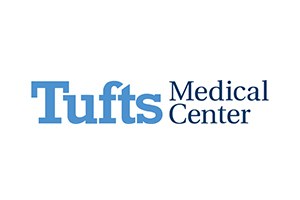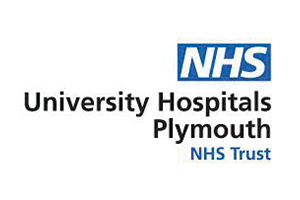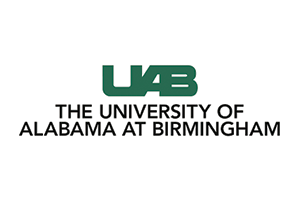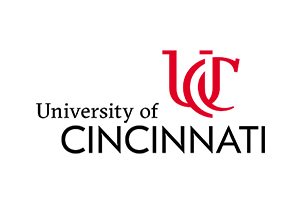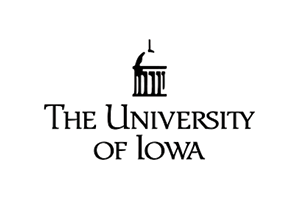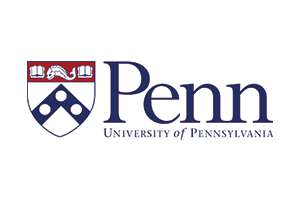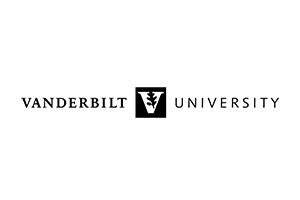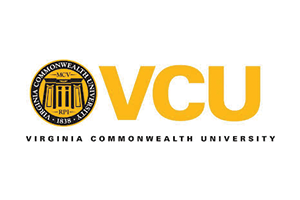 The call for participation closed on June 3rd. Attendees were encouraged to submit speaking proposals on best practices and thought leadership around generating real-world evidence, protocol design and feasibility, patient identification and recruitment, collaboration and partnerships, and/or new scientific discoveries.
Agenda
Monday, September 23, 2019
Office Tour & Luncheon
Are you arriving early to Boston? Join us for a tour and lunch at the TriNetX office. Meet in the Courtyard hotel lobby at 11:30am for ground transportation.
Tuesday, September 24, 2019
Opening Address
Gadi Lachman, Chief Executive Officer, TriNetX
Real-World Evidence: Success Stories from Pharma Leaders
Whether developing protocols, choosing sites, or finding patients, pharma companies are increasingly relying on the use of real-world evidence (RWE). Industry leaders will each tell their story on how RWE helped them overcome challenging issues to achieve digital trial success. Pharma representatives will come away with a clear understanding of ways to leverage RWE to achieve organizational goals and realize a return on their investment. Healthcare organization representatives will learn why making their quality real-world data available is now crucial to the clinical research process.
Steven Draikiwiz, MD, Global Medical Bioinformatics Lead, Sanofi
Marie Eckerd, Senior Clinical Delivery Director, AstraZeneca
Rachael Higgins, Vice President, Account Management, TriNetX
Ulo Palm, MD, PhD, Senior Vice President Digital Sciences, Allergan
Tommaso Stefanelli, MD, Associate Clinical Development Medical Director, Novartis
What's Next? The Road Ahead in the TriNetX Journey
Are you curious about what is on the horizon for TriNetX? TriNetX's R&D team will unveil the exciting future of our industry-leading real-world data (RWD) and advanced analytics platform. The team will highlight the features and functionalities currently in development to help you better access and utilize RWD to generate real-world evidence. You will get an up-close, first look at how the platform is evolving to support concurrent and external control arms, chart reviews, post marketing commitments, and more.
Alex Eastman, Vice President, Products, TriNetX
Becca Fink, Director, Product Management, TriNetX
Steve Kundrot, Chief Technology Officer, TriNetX
Maximize the Value of TriNetX: How to Develop Your Internal Team & Processes
It is critical to fully leverage the investments you make. It starts with being knowledgeable of features and functionality and is transcended with the right expertise to apply it across an organization. Learn from pharma and healthcare organization leaders who have successfully implemented TriNetX across their teams and processes to maximize the value of the platform for their respective organizations.
Emily Hoder, Account Manager, TriNetX
Edyta McCallum, Head of Research & Innovation, Medway NHS Foundation Trust
Steve Shimek, Director of R&D Knowledge Management, Allergan
Leslie Thomas, Director Digital Health & Innovation, AbbVie
Accelerating Site Identification and Selection Responses by 15X
Traditional email and phone outreach from trial sponsors to healthcare organizations to identify potential sites with eligible patients for clinical trials is a cumbersome, time consuming process that can take up to six weeks. Learn from peers who have cut response times to 2-3 days using TriNetX Trial Connect. Individual speakers representing pharma and healthcare organizations will discuss real-life examples of ways they were able to streamline outreach and their processes for site and patient identification. 
Amanda Cameron, Trial Innovation Network Program Manager, Medical University of South Carolina
Brittany Greco, Senior Metrics and Analytics Coordinator, Office of Clinical Research, University of Rochester Medical Center
Liz Grodin, Lead Customer Success Manager, TriNetX
Jennifer Hayden, Senior Manager, Patient Recruitment Operational Excellence, AbbVie
Adam Linkov, Senior Manager, Site Identification, ICON
Cool Science: Published Research Findings Using Real-World Evidence
Research is the engine that drives progress to better outcomes for patients. In this session, speakers will present their published study findings developed using real-world evidence generated with the real-world data and analytics capabilities of the TriNetX platform. You will learn about exciting new discoveries across multiple therapeutic areas.
Jagadesh Earla, Doctoral Student & Graduate Teaching Assistant, University of Houston
Christian Haudenschild, Student, Geisel School of Medicine at Dartmouth and Clinical Sciences Intern, TriNetX
Seth Kuranz, Epidemiologist, Clinical Sciences, TriNetX
Xia Wang, Director, Health Informatics, Global Medicines Development, AstraZeneca
Training Session: Introduction to Clinical Trial Optimization
Are you new to TriNetX? Are you an organization leader interested in seeing the TriNetX platform in action? Then this is the session for you. You will get a general overview of TriNetX, an understanding of applicable use cases, and then a deep dive into the user interface to experience the capabilities of the TriNetX Live Network. Topics include learning how to apply inclusion and exclusion criteria, use time-dependent and related event functionality, interpret results, best practice tips and tricks and much more.
Josh Hartman, Senior Analyst, Clinical Sciences, TriNetX
Data, Data Everywhere! Why We All Need It, Where We Find it, & How You Can Apply It
There is an insatiable desire for more data for clinical research and this session will show how TriNetX and its members are working to satisfy that demand. Subject matter experts will highlight the growth of genomic, tumor registry, NLP, and patient linking data and expansion into deeper unstructured and enriched data not found in EMRs. Speakers will discuss TriNetX's expanding international data set with our acquisition of the EMEA InSite network, our organic APAC expansion, and the extensive set of linked claims data. The session will conclude with a comparison between the US and non-US data and a discussion around the best datasets to use for the various research studies you plan to conduct.
Maggie Berryman, Vice President, Technical Services, TriNetX
Brecht Claerhout, Senior Vice President / Managing Director, Europe, TriNetX
Steve Lethbridge, Senior Vice President, Global Data Networks, TriNetX
Matvey Palchuk, MD, MS, FAMIA, Vice President, Informatics, TriNetX
Jennifer Stacey, Vice President, Clinical Sciences, TriNetX
Dinner Reception at Boston Museum of Science
Wednesday, September 25, 2019
Spin Class at SoulCycle®
Join us for a complimentary spin class. Request a bike through the TriNetX Summit registration process. Space is limited. Confirmed participants will meet in the Courtyard hotel lobby at 5:30am.
Game Time! Ask the Audience
It's your turn now. We've outlined our vision of the TriNetX journey and now you get to tell us what you think about potential innovations that could be prioritized for development. In this highly interactive session, audience members will provide real-time feedback on what products and offerings are most exciting to them. This is your chance to be heard and to listen to requests from your peers, so don't miss out!
Alex Eastman, Vice President, Products, TriNetX
Becca Fink, Director, Product Management, TriNetX
Protecting Your World: Data Privacy and Information Security Principles
Do data privacy stories in the mainstream press generate a call from your leadership team for affirmation around your organization's data sharing and information security? In this session, subject matter experts will explain how TriNetX ensures the security and privacy of your data in ways unmatched by any other entity. The presenters will discuss the technical, operational and contractual protections in place, as well as compliance with regulations including HIPAA and GDPR.
Brecht Claerhout, Senior Vice President / Managing Director, Europe, TriNetX
Kshitij Kathuria, Vice President, Security and Compliance, TriNetX
Brad Malin, Vice Chair for Research and Professor of Biomedical Informatics, Vanderbilt University
Training Session: Introduction to Trial Connect
Learn about the features and functionalities of Trial Connect–the communication vehicle that streamlines collaboration between pharma and healthcare organization's developing clinical trials. Trainers will demonstrate how Trial Connect accelerates study site selection and patient identification. Pharma and CROs will learn how to directly engage with potential trial sites, centrally monitor site acceptances, declines, and pending responses, and generate reports on historic performance. Healthcare organizations will discover how Trial Connect helps efficiently receive, evaluate and respond to study opportunities directly from sponsors within the TriNetX platform.
Liz Grodin, Lead Customer Success Manager, TriNetX
Training Session: Introduction to RWE Generation
This informative session for new users, interested organizational leaders, or users who need a refresher, will demonstrate how to generate real-world evidence with the TriNetX platform. You will learn how to leverage web-based, on-demand access to harmonized EMR and claims data to conduct observational and outcomes research, as well as replicate studies. Topics include learning how to analyze and compare cohorts, explore treatment pathways, download datasets and much more.
Jennifer Stacey, Vice President, Clinical Sciences, TriNetX
Closing Remarks
Gadi Lachman, Chief Executive Officer, TriNetX
Networking Lunch at Abby Lane
Are you staying a little longer in Boston? Pop over to Abby Lane, conveniently located a block away from the hotel for a post-Summit lunch.
Exhibition opportunities closed on September 4th. Members were encouraged to reserve space for the exhibition and welcome reception taking place on opening night, Monday, September 23 from 6pm to 9pm.
The exhibition is one of the most coveted activities at the TriNetX Summit, as it provides an opportunity for healthcare organizations and industry members to prominently showcase their institution, highlight research accomplishments and foster new relationships.
Healthcare organizations were eligible to reserve a complimentary table-top. Larger exhibits were available through sponsorship.
Become a sponsor of the TriNetX Summit, the annual gathering of the world's largest health research network.
Attain brand recognition as a premier sponsor in conference signage, literature and electronic communications.
Exhibit
Reserve an 8'x10' exhibit space in a premier location for the member exhibition equipped with a 6' table, two chairs, electricity and internet.
Museum of Science Reception
Exclusive sponsorship of the dinner reception at the Museum of Science Boston for all guests of the TriNetX Summit.
Luncheons
Exclusive sponsorship of the luncheons taking place on both days at the conference venue for all guests of the TriNetX Summit.
Breakfasts
Exclusive sponsorship of the breakfasts taking place on both days at the conference venue for all guests of the TriNetX Summit.
Tote Bags
Brand the TriNetX Summit tote bag with your logo and insert a piece of literature and/or a small promotional item in the bag provided to all guests.
Lanyards
Brand the TriNetX Summit lanyard worn by all guests with your logo.
Wi-Fi
Brand your organization on conference signage and literature as the sponsor of wireless internet.
Phone Charging Station
Brand the station strategically located in a high-traffic area that enables guests to charge their mobile devices.
Call +1 (857) 285-6038 or email to verify current availability of premier exhibit space and/or desired sponsorships.
Courtyard by Marriott Boston Downtown
275 Tremont St.
Boston, MA 02116
Established in 1925 as an Elks Lodge, the Courtyard by Marriott Boston Downtown is a historic property accented by modern amenities and stylish décor. The hotel features 13,000 square feet of renovated meeting space, 315 guest rooms and convenient access to Boston's most popular dining and entertainment destinations.
The TriNetX hotel room blocks at the Courtyard by Marriott Boston Downtown and W Boston are sold out. Please search for nearby hotels in Boston.
Registration is now open. The TriNetX Summit is an invitation-only event for TriNetX members / customers.